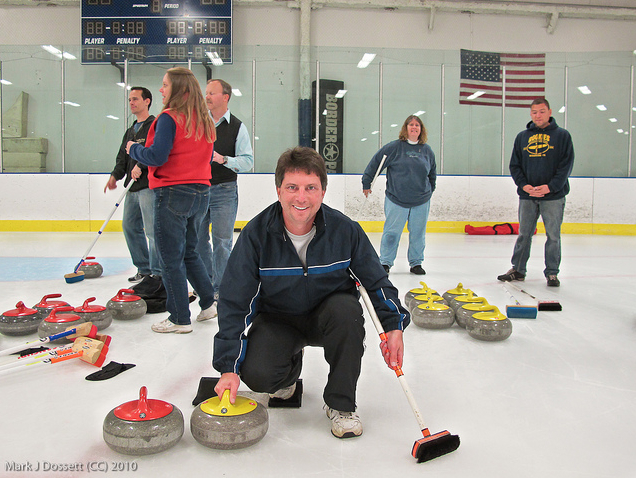 When ice is available and there is enough interest, we organize pick-up games that are open to everyone.  Teams are organized at the rink so players of all skill levels can be mixed together to create competitive games.  New curlers are welcome, but we usually do not have any formal instruction at pick-up events.  Participating in a Learn To Curl clinic is usually a better way to learn how to curl for the first time.
Registration is organized online.  If a pick-up game is scheduled, there will be a drop-down link underneath the "Pick-Up Games" navigation tab at the top of the page for each scheduled event.  If there are no drop-down links, then no pick-up games are currently scheduled.
Pickup Games are Open for Registration!
July 8th – Click Here to Register