Thank you all for your support of Curl San Diego and our new Curlifornia Republic tees!
**No days left to order!** Our Curlifornia Republic fundraiser has closed. A huge thank you to all those who help make this a success! Your support and generosity helped Curl San Diego to raise almost $1,000. Those funds will help us to have a successful Olympic season and get ready for our Spring League (more details coming!).
Shirts will be delivered in about 2 weeks. We will email Curl San Diego members who selected the pick options when shirts are ready for pick up. The sale may have closed on this one but not to worry… We'll have another version coming in a few months – stay tuned as we get closer to the Olympics. 
You can click here to view the fundraiser at CustomInk.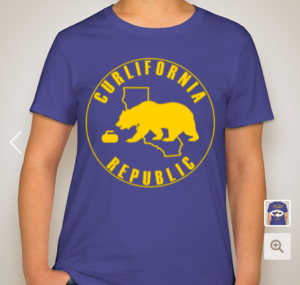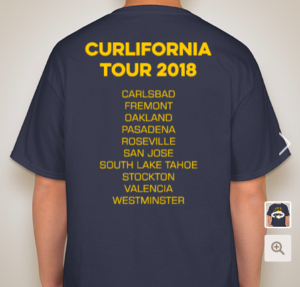 If you have to fight hockey players for ice time…
If you have to drive 2 hours and take 3 freeways to get to league night…
If you've ever dreamed of moving to Moose Jaw, Saskatchewan for better curling weather…
Then you're probably a California curler.
These shirts are great as a gift for yourself (let's be honest, curling in California is not always easy so you've earned it!). Or, for that favorite curler in your life. Men's and women's sizes are available.
Plus, all proceeds from this sale go to support Curl San Diego, a registered 501(c)(3) non-profit organization whose mission is to promote good curling in San Diego and beyond.
Campaign closes Dec. 4, 2017. Orders delivered to your home approximately 2 weeks after close date. Curl San Diego members can save on shipping by picking up their order at the next Curl San Diego event in January.