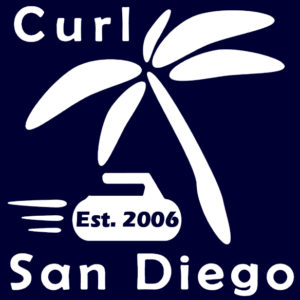 Welcome to Curling in San Diego!
Yes, believe it or not, the Winter Olympic sport of curling is actively played in San Diego. With multiple leagues throughout the year, learn to curl clinics, and pick-up games, you too can escape from the eternally pleasant San Diego weather into a chilly ice rink to throw large rocks and sweep like a madman!
Curl San Diego is open to all people who are interested in the sport of curling. Our objectives are to promote and support curling in San Diego, to establish and maintain regular play, and to have a lot of fun at all times.
Note – Sub fees for any league can be paid here
Registration is Now Open for the Curl San Diego Hopspiel Scheduled for Saturday August 1st!
The Schedule is set for the next couple of months! – Check below for New leagues, pickup games and Learn to Curls!  
Learn To Curls: – Ever wanted to try curling?  Now is your chance.  Our Learn to Curl classes consists of on ice instruction with a Curl San Diego instructor followed by a three to four end game against other first time curlers.  The club will provide all the equipment necessary.
Coming Soon!
Pickup Games: – These Games are intended curlers who just want to get a game in, all skill levels welcome.
July 8th – Click Here to Register
Summer League Session 2: – This league will be five weeks of Round Robbin play followed by a one week playoffs.  All curlers are welcome.
Summer League July 22nd to August 26th – Click Here to Register
View the following article on tips for how increase your pace of play and get the most out your curling game! – Pace of Play
Corporate and Private Events
If you are interested in holding a corporate or private event, please contact us at curl@curlsandiego.org for more information.
Carlsbad Lagoon Corporate Event Scheduled on July 15th – Click Here for More Info