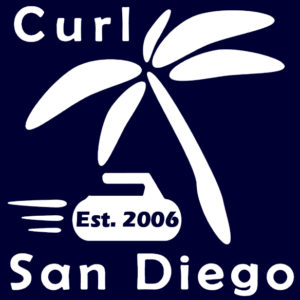 ICETOWN CARLSBAD IS STILL UNDER CONSTRUCTION – STAY TUNED! 
The rink is still not finished and it looks like the pickup game on the 17th will be moved to Wednesday January 7th .  - Click here for more information 
If you know you cannot make it in January and would like a refund now please email us and let us know.  Sorry for all delays, we are hoping the rink will get done really soon so we can start curling again.
The 2015 Winter League At The New Facility In Carlsbad Is Almost Here!
Curling will start on Wednesday January 14th 2015 and will be a ten team nine week round robin followed by two weeks of playoffs.  All games are on Wednesday night at 8:30pm – Click here for the registration page – We are currently sold out, but keep checking in case we have some last minute openings, and we could always use subs.
Welcome to Curling in San Diego!
Yes, believe it or not, the Winter Olympic sport of curling is actively played in San Diego. With multiple leagues throughout the year, learn to curl clinics, and pick-up games, you too can escape from the eternally pleasant San Diego weather into a chilly ice rink to throw large rocks and sweep like a madman!
Curl San Diego is open to all people who are interested in the sport of curling. Our objectives are to promote and support curling in San Diego, to establish and maintain regular play, and to have a lot of fun at all times.
Sign Up for 2014-2015 Curl San Diego Membership – Click Here
* Run for and vote on club leadership. Also vote on all other issues presented to the membership.
* Exclusive access to league play.  You must be a member of Curl San Diego to participate in our main Fall league.
You do not need to be a member to participate in our smaller leagues, pick-up games and learn-to-curl events.
* Discounted subbing privileges.  The sub fee for non-members is $25 and just $15 for members.
* Curl San Diego name tag, or if you already have a club name tag, $5 off the price of membership.
* Advance, priority sign-up for special events offered by the club.
* Automatic membership in USA Curling (United States Curling Association, formally known as USCA) and MoPac (Mountain Pacific Curling Association), which provides the following benefits: Eligibility to play in regional and national playdowns that lead to national championships and Olympic trials.  1-year subscription to The U.S. Curling News, a monthly newspaper produced by USA Curling.
* Special price consideration with the following curling equipment suppliers:
Dakota Curling Supplies (call 1-800-256-0009 for details)
Shot Rock Curling Supplies (call 1-888-574-6876 for details)
Steve's Curling Supplies (call 1-800-227-2875 for details)
Corporate and Private Events
If you are interested in holding a corporate or private event, please contact us at curl@curlsandiego.org for more information.