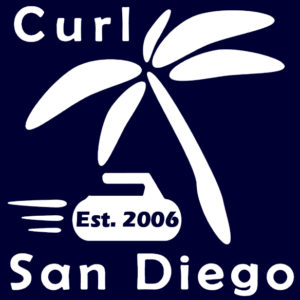 Welcome to Curling in San Diego!
Yes, believe it or not, the Winter Olympic sport of curling is actively played in San Diego. With multiple leagues throughout the year, learn to curl clinics, and pick-up games, you too can escape from the eternally pleasant San Diego weather into a chilly ice rink to throw large rocks and sweep like a madman!
Curl San Diego is open to all people who are interested in the sport of curling. Our objectives are to promote and support curling in San Diego, to establish and maintain regular play, and to have a lot of fun at all times.
Curling in San Diego goes back 50 years!  Checkout these historical articles about the 1963/64 San Diego Curling Club at the old Mission Plaza Ice Rink and Iceland Arena:
1964-01-14-Pb6 San Diego Union
NEW EVENTS JUST ADDED!
Want to try curling for the first time? – Come join us for a Learn To Curl on Saturday March 15th – SOLD OUT
Beginner's Pick Up Game on March 15th – Intended for curler's with less than 1 year experience – SOLD OUT
Saturday Night Beginner's League  - This will be a 4 week league Intended for curlers with less than 1 year experience - Must sign up in advanced, click here for more information
Corporate and Private Events
If you are interested in holding a corporate or private event, please contact us at curl@curlsandiego.org for more information.