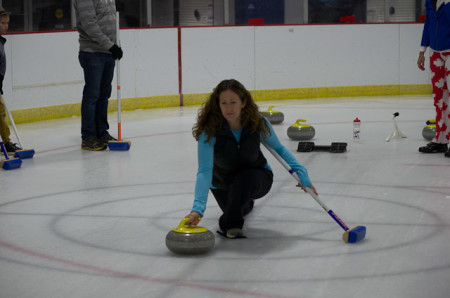 If you ever wanted to try curling, a Learn to Curl is the perfect opportunity.
A Learn to Curl consists of 30-45min of on ice instruction from a Curl San Diego instructor followed by a 3-4 end game against other first time curlers.
We bring the equipment and the ice – you dress warm and come prepared to have fun. And if you have time, you could check out this 2 minute guide to curling so you have little bit of an idea how curling works.